Green Beverage Gifts
Shop green and eco-friendly beverages including coffee and wine that would make great gifts for your friends and family. This list will be updated periodically, but if you notice any errors or know of a gift that belongs on this list, e-mail Green Promise at resources@greenpromise.com. Shop responsibly!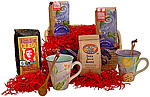 Coffee Lover's Gift Basket

$45 - $75
Fair Trade Organic Gourmet Coffee - you can smell it from here! Choose from a range of rich, bold, and sweet Fair Trade certified blends. Small farmers' cooperatives earn a guaranteed minimum price per pound - and you get the best organic coffee around! You can also purchase additional bags of coffee to add to the Gift Basket!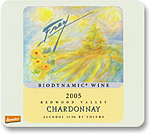 Frey Vineyard Organic & Biodynamic Wine 3 Pak Sampler

$29 to $33
Frey Vineyard offers award-winning biodynamic and organic wine selections that are also vegan and sulfite-free. Organic and Biodynamic methods of food production seek to minimize damage to ecosystems and create a stable agriculture into perpetuity.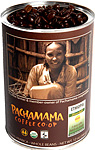 Pachamama Coffee

$8.95 and up
Pachamama coffee comes from a unique co-op company owned by thousands of small-scale farmers. The co-op members ship their organic fair trade coffee from unique growing regions of the world -- Ethiopia, Guatemala, Mexico, Nicaragua and Peru directly to the US where it is hand-roasted in small batches.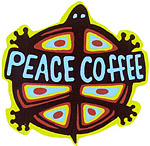 Peace Coffee

$9.95 - $37.95
Peace Coffee - An alternative approach to coffee based on the belief that coffee should reward your taste buds while respecting coffee farmers and the environment. Peace Coffee is 100% Fair Trade Certified, Organic Certified and Shade Grown. Peace Coffee considers their products to be Farmer Friendly, and a step beyond Fair Trade Certification. Farmer Friendly means they know the people who produce their coffee and these friendships help shape their business.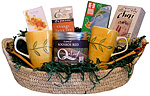 Tea Lover's Gift Baskets

$35 - $65
Natural Hand-woven Kaisa Grass Basket from Bangladesh and your choice from a range of green, black, and decaffeinated teas grown by farmers across the globe. You can also purchase additional boxes of tea to add to the Gift Basket! Mug designs may vary.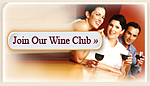 The Organic Wine Company Wine of the Month Club

$47
In addition to receiving automatically three bottles of wine each month, members of our Monthly Wine Club get a 20% discount on any full case (12 bottles) of wine ordered from the General Catalog of our Wine Store (This supersedes other discounts). Each month, we will send you a selection of 3 wines from our collection. New vintages or interesting, but rare wines will be offered in priority to expand your horizons! You pay only $47, plus S&H and taxes (when applicable). You will automatically receive our selection every month and be billed at the time of the shipment, for as long as you choose. Cancel at any time without penalty with a phone call or an email! Complimentary bottle: Blanquette de Limoux, Sparkling or Saint Chinian 2003, Chateau Bousquette Prestige, two great values! You must be 21 years of age to purchase wine.


Sign up to receive our eco-friendly newsletter with tips and resources for a healthy home and sustainable environment.