Green Stocking Stuffers
Shop green and eco-friendly gifts that would make great stocking stuffers for your friends and family. This list will be updated periodically, but if you notice any errors or know of a gift that belongs on this list, e-mail Green Promise at resources@greenpromise.com. Shop responsibly!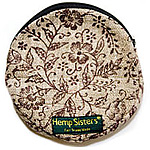 Floral Hemp Coin Purse

$9.99
Hemp round coin purse; small pocket compartment on front of coin purse; zipper closure; 6 inches in diameter.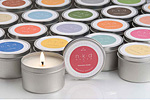 Naked Soy Candle

$15
Pure soy candle with essential oils amazing smells! 8oz tin. Candle containers -- both tin and glass -- are made in the U.S. Packaging and labels are printed on recycled papers using soy-based inks. Candle wicks are made with 100% cotton.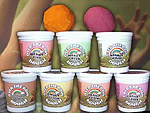 Organic Dough for kids

$35
Organic play dough, naturally smells and looks good. Colors are naturally scented - no chemicals. Subtle shades of natural colors: Lemony Yellow, Cinnamon Brown, Peachy Peach, Vanilly White, Berry Pink, Minty Green, Purply Grape, assorted. 100% Plant Based Coloring. 80% Organic Ingredients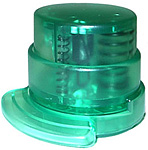 Staple-free stapler


$5.99
Staples are history! You'll never have to run out of them again. The Staple Free Stapler cuts out tiny strips of paper and uses the strips to stitch up to 5 pieces of paper together. Environmentally friendly. Safe for kids. Comes in six colors: black, blue, green, red, chrome and orange.


Sign up to receive our eco-friendly newsletter with tips and resources for a healthy home and sustainable environment.