Green Books
Shop books about green and sustainable living for your friends and family. This list will be updated periodically, but if you notice any errors or know of a gift that belongs on this list, e-mail Green Promise at resources@greenpromise.com. Shop responsibly!

Food Not Lawns: How to Turn Your Yard Into a Garden and Your Neighborhood Into a Community by H C Flores

$17.50
Activist and urban gardener Heather Flores shares her nine-step permaculture design to help farmsteaders and city dwellers alike build fertile soil, promote biodiversity, and increase natural habitat in their own "paradise gardens."


George Saves the World by Lunchtime

$9.95
The perfect introduction for children to the green message: recycle, re-use, reduce and repair. Ages: 5-7yrs.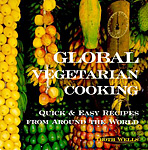 Global Vegetarian Cooking: Quick and Easy Recipes from Around the World

$19.95
The flavorful vegetarian cuisine of Africa, Asia, the Middle East, Latin America and the Caribbean is highlighted in more than 130 quick and easy recipes and nearly as many evocative color photographs of the diverse food and the people who product and eat it. Written by acclaimed author Troth Wells.


Lonely Planet Code Green: Trips of a Lifetime That Won't Cost the Earth

$19.99
Code Green is an alert to the need for change in the way we travel. It draws together almost 100 responsible travel experiences from across the planet, from budget backpacking to serious luxury, all linked by three defining principles; tread lightly on the environment, immerse yourself in the culture and have a positive economic benefit for the local community.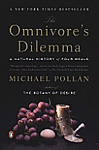 Omnivore's Dilemna

$16
We are indeed what we eat -- and what we eat remakes the world. A society of voracious and increasingly confused omnivores, we are just beginning to recognize the profound consequences of the simplest everyday food choices, both for ourselves and for the natural world. The Omnivore's Dilemma is a long-overdue book and one that will become known for bringing a completely fresh perspective to a question as ordinary and yet momentous as What shall we have for dinner?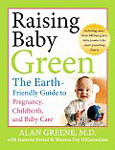 Raising Baby Green: The Earth-Friendly Guide to Pregnancy, Childbirth, and Baby Care

$12.50
This is the first definitive, up-to-date guide for parents on how to raise happy babies "green," that is, in a manner that is healthy for them and also for the earth. Dr. Alan Greene, a leading voice of the green baby movement, advises on healthy choices during pregnancy and childbirth, feeding babies only the best food available, and using medicines safely. Consumer product expert Jeanette Pavini helps parents make smart choices on linens and diapers, bedding, furniture, plants, cribs, toys, carriers, household cleaners, lotions and creams, and dozens of other products. This handy paperback is organized so that parents can turn to the stage of development and specific concerns they're facing, right down to the rooms of the home where the baby will dwell. From the womb to the delivery room and on to the nursery, kitchen, bathroom, linen closet, indoor plants and outdoor gardens, and beyond, the expert authors provide specific product choices and recommendations in an easy-to-use package that features innovative text, boxes, tips, consumer product ratings, and handsome illustrations.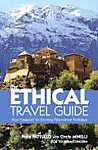 The Ethical Travel Guide: Your Passport to Exciting Alternative Holidays by Polly Pattullo

$19.50
The extensive directory in this new Guide lists places to visit and stay in over sixty countries and other useful resources chosen by Tourism Concern for anyone interested in ethical and sustainable tourism - because tourism should always benefit local people.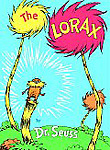 The Lorax by Dr. Seuss

$14.95
UNLESS someone like you...cares a whole awful lot...nothing is going to get better...It's not. Long before saving the earth became a global concern, Dr. Seuss, speaking through his character the Lorax, warned against mindless progress and the danger it posed to the earth's natural beauty. The big, colorful pictures and the fun images, word plays and rhymes make this an amusing exposition of the ecology crisis.--School Library Journal. Illus. in full color.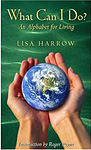 What Can I Do?: An Alphabet For Living (Paperback)

$7.95
The book is written as "An Alphabet for Living," providing readers with an extensive annotated list of Web sites where anyone can begin to explore the practices of sustainable living. Each site in the book has been selected for its wealth of information and links, and each serves as a valuable tool for finding fresh ways to view the world and live gently in it. A wonderful resource for both new and renewed interest in sustainable living, "What Can I Do? makes a great gift. The advice inside covers a broad array of subjects: from stopping the junk mail in your mailbox to reaping the economic and social benefits of green business; from buying sustainably harvested seafood to donating and recycling your obsolete electronics; from finding local food producers to getting your town to turn garbage into soil-improving compost.


When Santa Turned Green

$15.99
A creative holiday story introduces kids to environmental awareness with ways that they can make a big difference. Everything's going along smoothly at Santa's workshop until he discovers a leak in his roof, and he realizes the North Pole is melting because of global warming. Faced with the reality of what this could mean for Christmas, not to mention the planet and the future, Santa is determined to turn things around.


Worldchanging: A User's Guide for the 21st Century by Alex Steffen

$37.50
Worldchanging is poised to be the Whole Earth Catalogue for this millennium. Written by leading new thinkers who believe that the means for building a better future lie all around us, Worldchanging is packed with the information, resources, reviews, and ideas that give readers the tools they need to make a difference. Brought together by Alex Steffen, co-founder of the popular and award-winning web site Worldchanging.com, this team of top-notch writers includes Cameron Sinclair, founder of Architecture for Humanity, Geekcorps founder Ethan Zuckerman, sustainable food expert Anna Lappé, and many others. Renowned designer Stefan Sagmeister brings his extraordinary talents to Worldchanging, resulting in a book that will challenge readers to personally redefine the conversation about the future. Each chapter offers readers new answers to key questions, such as: Why does buying locally produced food make sense? What steps can I take to influence my workplace toward sustainability? How do I volunteer, advocate, and give more effectively? How can I travel, live, work, and learn in worldchanging ways? From eco-building to responsible shopping, political action to humanitarian relief, Worldchanging puts the power to solve problems into the reader's hands.


Sign up to receive our eco-friendly newsletter with tips and resources for a healthy home and sustainable environment.